I used to live in the Mid-Ohio Valley, a place on the Ohio River clustered with several small towns. I lived in Parkersburg, West Virginia for eight years. How did I survive you ask? No idea! I have been gone for over two years now and recently went back to visit. Going from Denver to Parkersburg is quite the shock! Living there, I never was able to appreciate the oddities of the town. I was use to it. But now that I have a fresh eye, I couldn't stop clicking while I was there. Twenty minutes from Parkersburg is another small town called Marietta, Ohio. This is where I went to college only fifteen minutes from my home. Marietta definitely has a different feel than Parkersburg and much more charm. My dad said if he had to do the move all over again, we would have moved to Marietta, not Parkersburg. Regardless, because these towns play such a huge role in my life, I felt it only necessary to capture them the way I view them.
Old St. Mary's – Parkersburg, WV
The next few photos were taken along Old St. Mary's Road. My subdivision was just off this road. I loved that it was out of the city and almost the country. I forgot how green and humid everything is in the MOV. But this road is seriously picture perfect! Twisty, turvy, with lots character!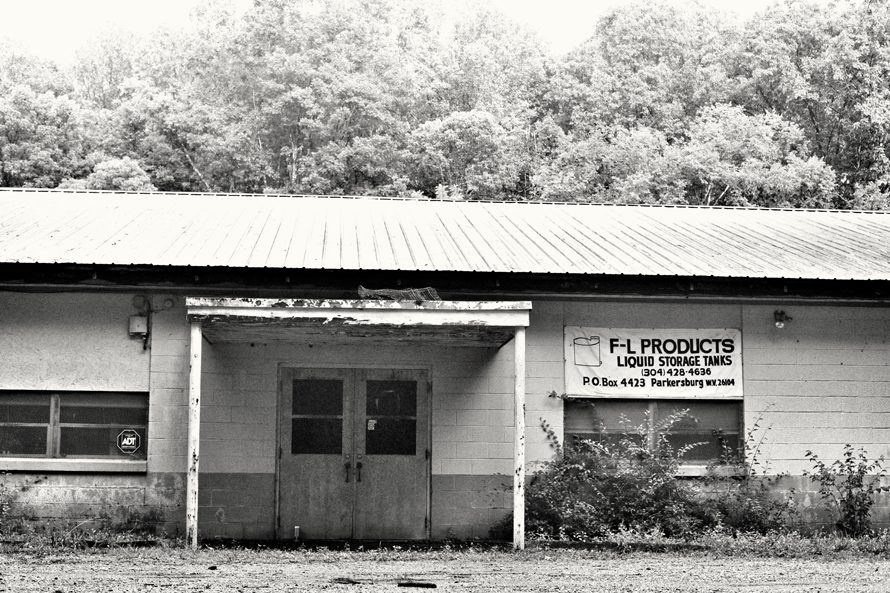 Free trip to heaven…












This is a shelter for kids to sit in while they wait for the school bus.






King's Row – Parkersburg, WV
Something I don't see too much of anymore in Denver – trailer parks. I found irony in the park's name. Parkersburg is a relatively poor city. Most things, apart from Vienna, WV and Grand Central Drive, are a little more run down.




The Pizza Place – Parkersburg, WV
This pizza joint is right across the street from one of only two public high schools in Parkersburg. It also happens to be where I ate lunch almost every day when I was in high school. Kids would often go hang out outside after football games as well. The pizza was amazing! Greasy with loads of cheese and thick crust! I'm sure I cut a few years off my life with that one.








On route to Marietta from the Akron/Canton Airport in Ohio.




Marietta, Ohio
A must-have picture for anyone that ever travels there – the bridge that connects Ohio and West Virginia over the Ohio River.






Harmar Village – Marietta, Ohio
This is the walkway across the river to go to Harmar Village in Marietta. I don't think I actually ever made it across that far to the bar there. Haha! But it is a staple in Marietta.






Front Street – Marietta, Ohio
This is "downtown" Marietta. When we were in college and went out, we said we were going downtown, but what we were really doing was walking all of four blocks from the college to Front Street where most of the local bars and breweries were. Never had to worry about finding a way home! I think this street is one of my favorite streets and shows the charm of Marietta well.






Jungle Drive In – Parkersburg, WV
Jungle Drive In is literally two minutes up the twisty road from where I lived (and my dad still lives) in Parkersburg. It was where I got my first ticket in my new car, driving a little too quickly around the curves. Yes…I have always had a lead foot. The drive in was unfortunately demolished after the crazy storms that swept through the valley and since the owner has passed away, no one has fixed it up. Luckily that meant I could sneak in!












 I had a blast with these photos! I hope they reflect well the charm and character of the cities I lived in for so long. I also decided to challenge myself editing these photos. While all photos were shot with my 5D, I edited them all on my iPad instead of my computer! Not too shabby!
Please like, share, comment, pin or tweet below! 🙂