Be prepared for a lot of kissing! The male side of my couples tend to love engagement shoots because it's pretty much a solid two hours of kissing. And Chris was no exception. I love when couples love flirting with each other! It was so much fun to spend the day with Chris and Meaghan. They are the cutest couple and love to tease and just have fun with each other. It just made the whole engagement shoot seamless! And I was so excited about it, I could wait to edit and share it!
We didn't really have much of a plan other than finding some snow. So early yesterday morning we hopped in the car with Oreo, their adorable border collie, and off we went. Deciding to pull off at Dillon Reservoir, we found some great places to capture their love and happiness! The reservoir was frozen as well, so it made for an adventure. After the shoot, we went to Idaho Springs for some Beau Jo's Colorado-style pizza!  I am really looking forward to capturing their ranch style wedding in Rye, CO this August! Cowboy boots and all!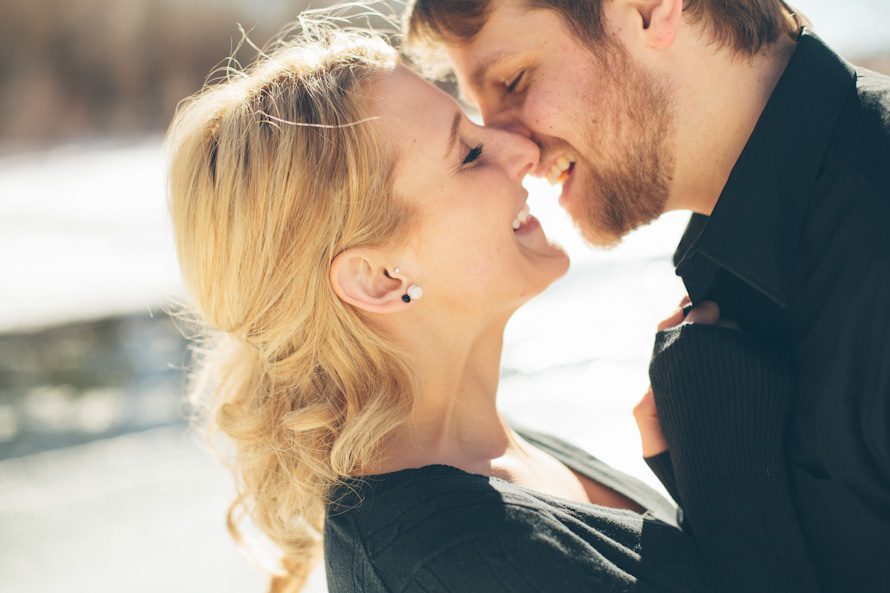 ~∞~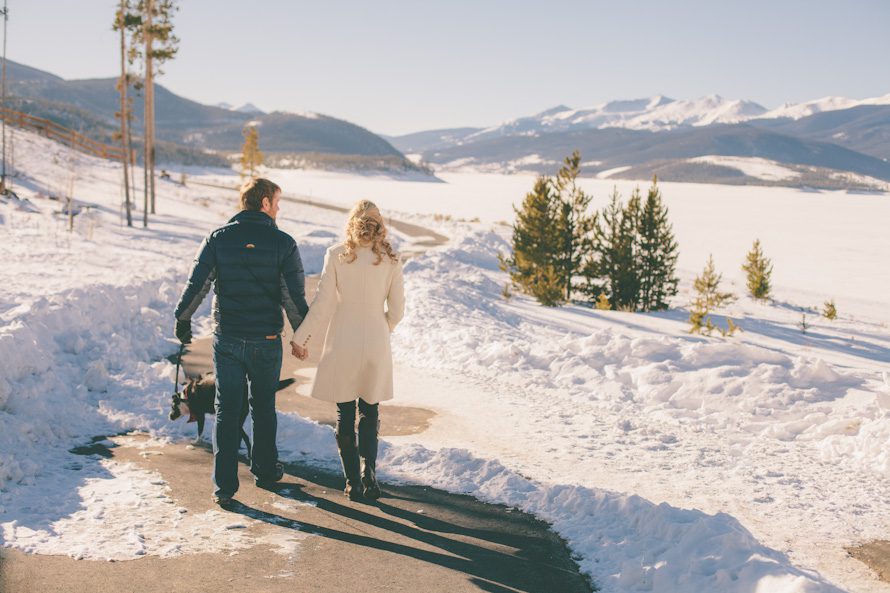 Please like, share, pin and tweet this shoot below!
Outtakes from lunch at Beau Jo's! 🙂