I was so honored to be asked to photograph Hyda at her 102nd birthday! It was such an amazing day, and I was so blessed to spend time when her and the whole family. When I was asked to come and join the festivities, I wasn't sure what to expect. Her "soon to be" great-granddaughter in-law told me that other than being hard of hearing, she was an amazingly sharp woman. And that she was! However, I was more taken aback by how amazingly beautiful, healthy, and witty she is!
The family then invited me to join them for dinner at a BBQ restaurant where Hyda brought her own can of Coke to drink. Her great-grandchildren told me that she always takes a can with her out to dinner, refuses to drink water and swears by the Coca-cola for her health! So many stories and memories were shared, and I couldn't help but to feel a part of the family. Thank you Terry clan for sharing such a special day with me! The love I felt around your family warmed my heart more than you will ever know!


The whole clan! They came from all over the US for this celebration.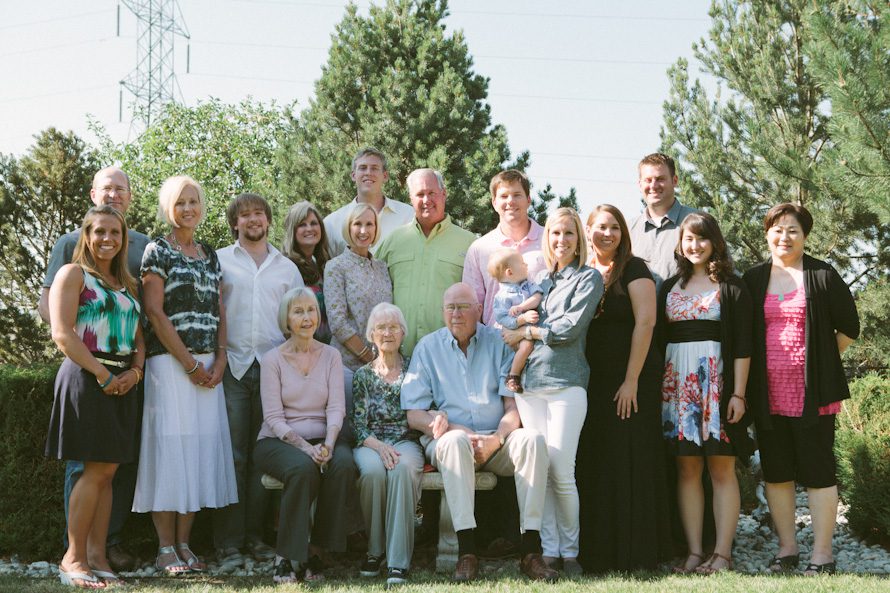 Five generations










The oldest and the youngest 🙂










When I told Hyda that I was going to take a few portraits of her, she replied, "Be careful doing that. You are going to break your camera." Little does she know she is the most gorgeous woman!