I have been dying to go to France for probably my whole life! I grew up in Louisiana, so we started learning French at a really young age. I also took ballet, which everything is in French. Even after we left Louisiana, I continued to study the language and culture. Needless to say, French has been a big part of my life. I had planned on taking the trip to France after I graduated college, but decided to use the money to move to Denver instead. I knew that I would get to France one day. Luckily I didn't have to wait too long, and this summer I was finally able to go! I'm really glad I waited until I was older to go for a few reasons. First, I think I was able to really appreciate it. Second, I have started this amazing photography business and had great equipment to take with me to capture all my memories. And third, it couldn't have come at a better time in my life.
The trip was seriously unforgettable, and I had amazing hosts. Clara and Laurene (both from Marseille) graciously hosted me and my friend the entire trip. This of course significantly cut down on costs, but it also gave me a perspective of France that I don't think I would have gotten otherwise. In Paris, we stayed with Laurene and her boyfriend Nima. Clara had an itinerary for us before we even arrived. In a matter of three days, Clara and Laurene had taken us through the entire city of Paris, making sure we saw literally every district, monument, and historic site there was to see (not to mention some shopping!). We couldn't have done that on our own! After our stay in Paris, we headed to Clara's hometown, Marseille, in the south of France. You should have seen us! Three girls hauling five large suitcases and our carry-on items through the metro!! And no the metro does not have elevators. It was hilarious! But after that journey and a three hour train ride on the TGV, we made it to Marseille…and to the beach! During this portion of our trip, we were able to see what life is like in Marseille, meet all of Clara's friends, and celebrate her birthday with her. While I was amazed at seeing all the things I've always studied, I am more fortunate for the people I met on my journey. And I'm sure I have made friends of a lifetime.

Louvre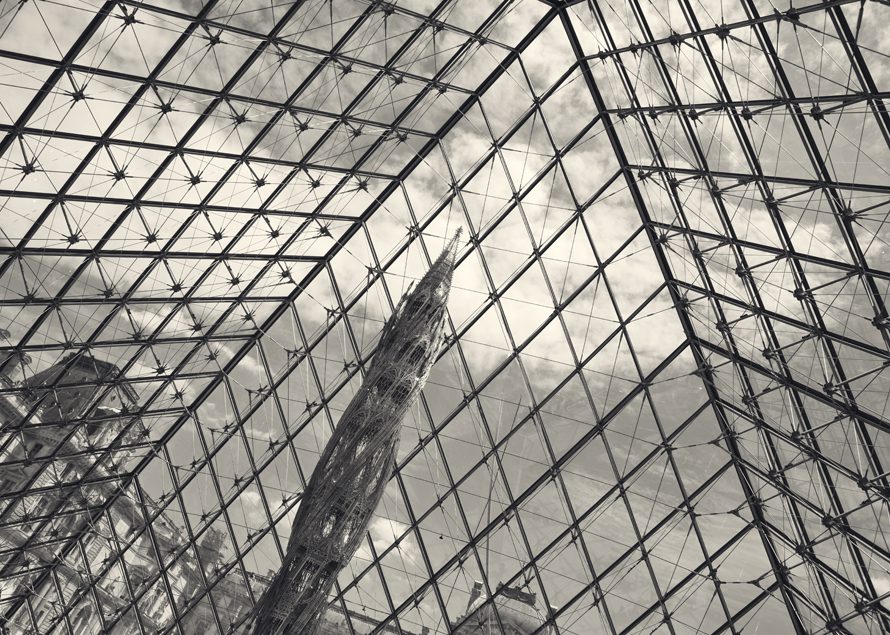 Centre Pompidou







L'Opéra




Inside the Gallérie Lafayette






La Seine




Notre Dame


All I could think about when I was here was the Disney movie, The Hunchback of Notre Dame.




Sacre Coeur






Paris


Painters' Distric










La Tour Eiffel










Champs-Elysées




Arc de Triomphe


Marseille














Cassis


Took a few adorable shots of Clara and her boyfriend Yoan while we visited Cassis!




This was my favorite place that we visited! If I could have spent a little bit longer in Cassis I would have!








All of these photographs are on sale if you are interested in buying prints. There are two ways to buy:
Instacanvas – my Instagram gallery – Here you can buy up to a 20″x20″ canvas print.
500px.com – Here you can buy a digital download and/or a 24″x26″ canvas print.
If you are interested in any other sizes or something other than a canvas, let me know! And please share, like, pin, and tweet below!