This amazing couple was referred to me by a good friend, and I am so happy to have gotten to meet Erika & Chris! They are the most fun, laid back and energetic couple, and I had a blast hanging out with them for a day! There was never a dull moment, and we laughed all the way through! Such a fun time!
I was panicked before their shoot on Saturday because earlier that week we had a horrible wind storm. I didn't want all the fall leaves would disappear before their shoot on Saturday! Luckily, the leaves held on, and we drove up to Golden, CO for the perfect fall engagement session. Erika & Chris wanted something outdoors so we went to Clear Creek History Park and Clear Creek Canyon. Both gorgeous! Clear Creek Canyon was perfect to capture Chris' love of fishing, and Erika's outfit made Clear Creek History Park a perfect fit! After the shoot, we went to Old Capitol Grill to eat some great home cooking!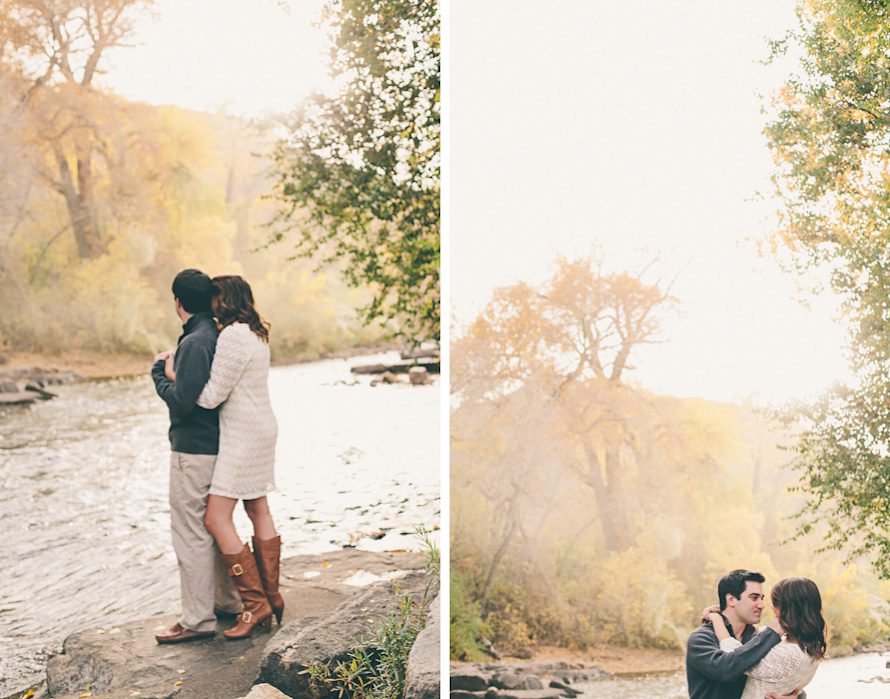 Please like, share, tweet, and pin below!