I am so excited to share that DapperGirl Apparel is finally here! After months of planning and hard work, the owner, Molly Barrett, has finally launched her lesbian clothing line. I had the privilege of working with Molly to photograph the clothing, meeting several fabulous women and sharing in the excitement of a new business!
About DG: Molly noticed that more and more of her friends that wanted to dress more "dapper" found themselves shopping in multiple departments to find the right clothes to fit them – women's button ups, men's pants, even little boy's departments. And any woman, straight or gay, can say that she would like a nice shopping experience. What woman doesn't love to shop?!  So Molly set out to solve that dilemma! She felt it was so important to help women look and feel great in the clothes they want to dress in so they can be proud of who they are. Molly scoured the world to find the right pieces and even offers free altering so the clothes fit perfectly! Check out more about the company and the clothes here. They are up and ready to buy!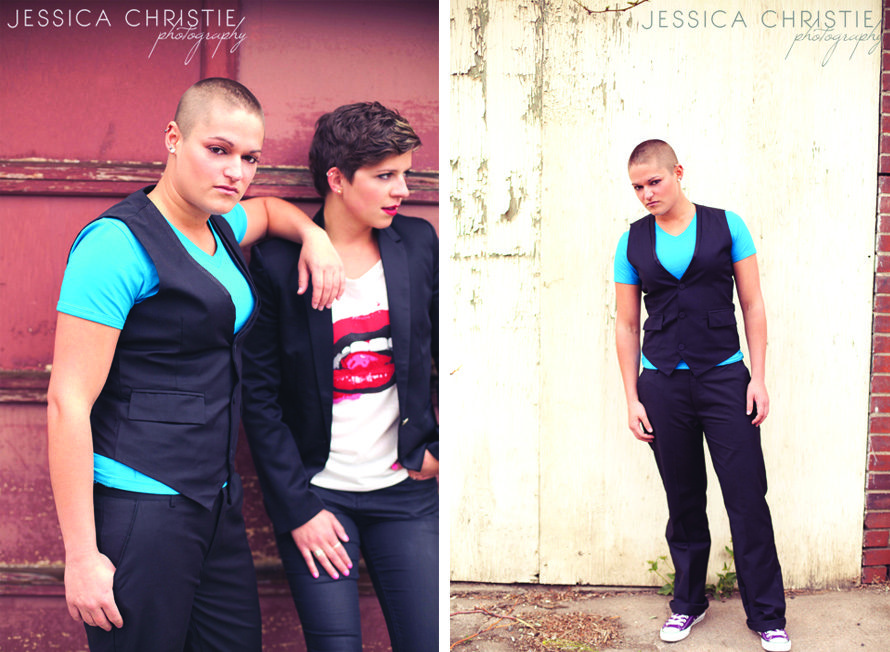 Please share it, tweet it and pin it below!
Like DapperGirl on Facebook too!
Make Up Artist: Jennifer Hathaway